Apartment Roofing Company in San Antonio, TX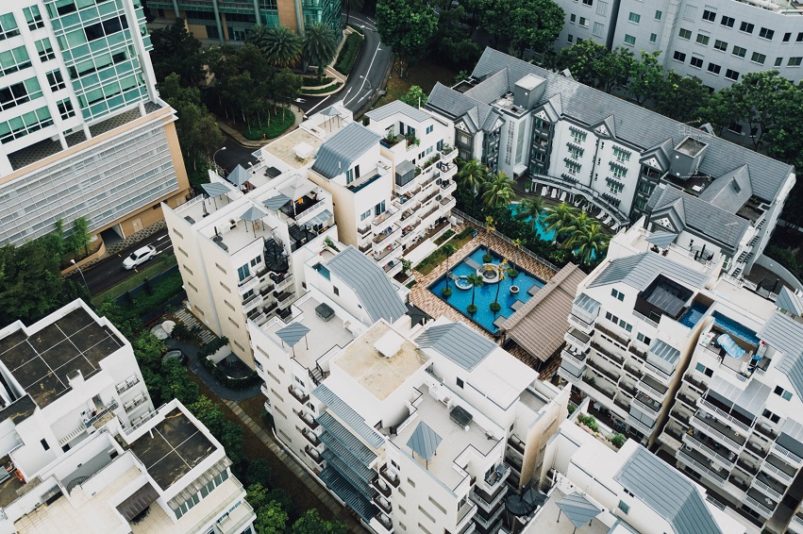 Commercial roofing for apartment buildings is no easy task. Roofing for apartments, condos, townhouses, and other multi-family buildings requires a lot of work, as well as the experience to get the job done right. In fact, there are many aspects of these types of buildings in particular that are unique to just multi-family buildings.
If you are a new property owner, investor, or manager the roofing is probably one of the last things on your mind. Dealing with the day to day requirements of owning rental properties is already a large task to take on. That is why Presidio is here to help take some of the stress off of your shoulders.
General Roof Maintenance and Upkeep for Apartments:
When it comes to your roofing system, allowing that system to fail is not really an option. The damages that one section of faulty roofing can cause could be catastrophic to the entire property.
You will want to make sure that the roof undergoes annual inspections and anything that looks like it might need repaired should be repaired regardless. Even if it doesn't seem to be a problem now, making sure that it doesn't become a problem is crucial.
Also making sure that the roofing is cleaned at least once a year will help to keep the system standing strong and functioning the way that it should.
Defending Your Home
is Our Mission
Roofing Damages and Repairs for Apartments:
Damages caused by a leaky roof can be devastating to the property owner but are also devastating to the tenants. The last thing that your business needs are constant complaints, bad reviews, and the word of mouth that your rental properties are known to have issues.
Not only that, but tenant health issues can also become a problem from water damage that causes mold or mildew.
Repairs needing done are typically simple to complete. However, you need to make sure that your roofing company is experienced in what additional problems to look for and what steps to take in order to keep further issues from happening.
Best Roofing Materials for Apartments:
Deciding what roofing materials to use when updating the roofing can be a difficult choice for multi-family rental properties. There are many different factors that you must take into account.
The climate is a huge deciding factor in roofing materials. Here in Texas, you need something that can stand up against heavy rain, severe gusting winds, scorching heat, as well as brutal hail storms. That doesn't leave you with a lot of wiggle room for error.
You also need to consider the aesthetic factor. If the roofing doesn't look nice or if it doesn't look like it matches than that can be a huge turn off for potential renters. So not only do you need to choose a material that will work best for the climate but that will look great to renters as well.
Our roofing experts here at Presidio are registered US Federal Contractors so we know how to get the job done right. We can help you with any of your apartment roofing needs. Contact us today for a free estimate and to learn more about how Presidio Roofing can help you.