What is the Blue Roof Mission?
The temporary roofing, or "blue roof", mission is a federally funded disaster relief project through FEMA managed by the Army Corps of Engineers. When Hurricanes hit and there is a certain threshold of damage levied on homes, they will declare a mission and activate the assigned contractors. Some missions are small such as in Panama City in 2018 (around 8k roofs done), others are large such as New Orleans last year (almost 30k roofs done) or Ft Myers this year as well (a bit over 20k roofs done).
The purpose is to make homes habitable and to reduce additional potential water damages. We are installing a very specific fiber reinforced plastic sheeting utilizing 1×2 wood battens and framing nails to secure and tighten them to be able to last on roofs for years if needed. There is no other temporary roofing product out there that will last as long keeping water out, holding up to wind, and not degrading from sun exposure. Its a top of the line product and installation.
The way it works functionally is there are a small group of Prime contractors who are awarded 7 year long advanced contracts. When missions occur they generally activate 2-3 of the primes. We manage production for a handful of the primes thus generally guaranteeing a high likelihood we will be on every mission.
We have worked on missions resulting from Hurricane Irma, Michael, Laura, Delta, Ida, and Ian to date.
What Does Presidio Do?
When the hurricane is coming we start mobilizing. Generally we are in the disaster zone within 2 days of the hurricane hitting and we are expected to be installing blue roofs within a week or so. Initially we get right to work finding a warehouse to lease. We then set up our yard and get materials and equipment on site. Throughout the mission large 18 wheelers are coming in with materials multiple times a day because the volume of work is so heavy.
We manage anywhere from 80-150 crews installing blue roofs daily. We have a command center we are operating from administratively to make sure things are going well. We have quality control managers, trainers, and drone photographers out in the field all day every day keeping the flow going. When we are humming we are doing above 300 roofs a day and working 18-20 hours a day. It's rough but we just gotta get as many roofs done as fast as possible.
There are only legitimately a handful of contractors nationwide who operate at this level for these operations. Its a small group and 99% of roofers who say they do "blue roof" operations literally work for us or one of the other tier-1s – they aren't at our level.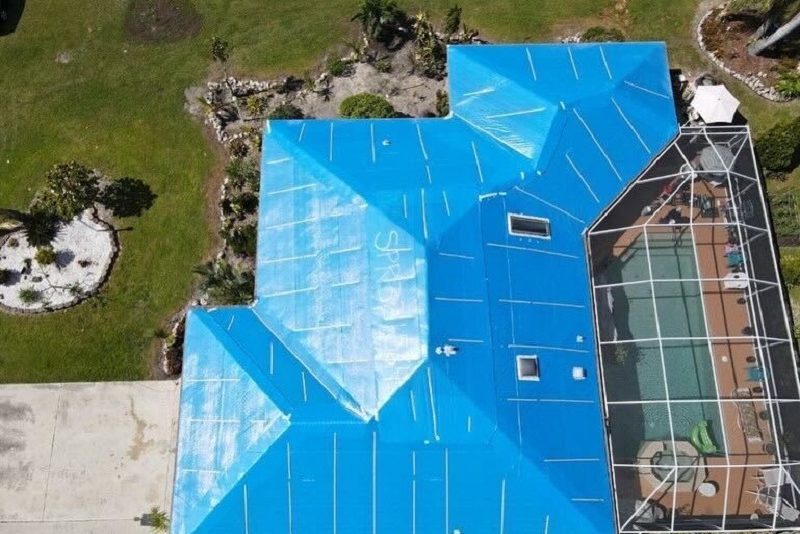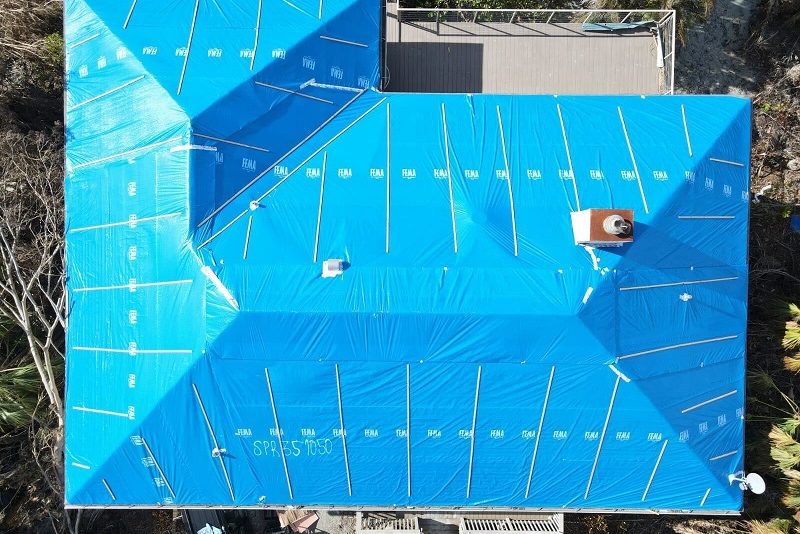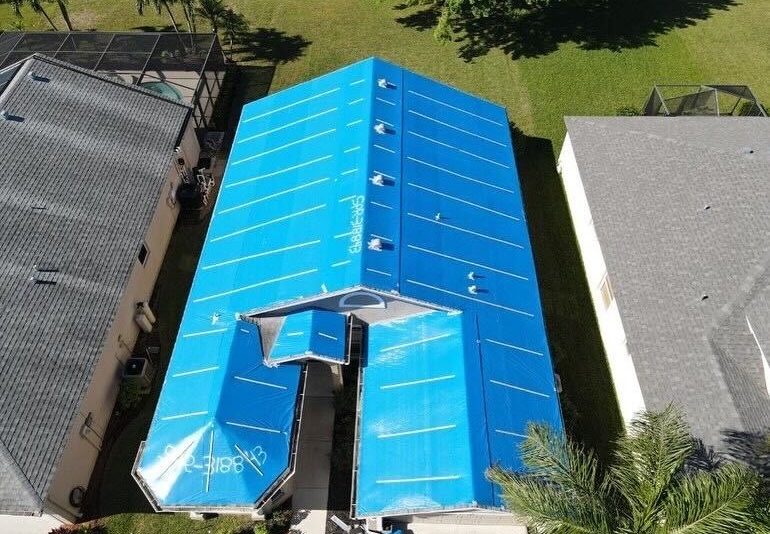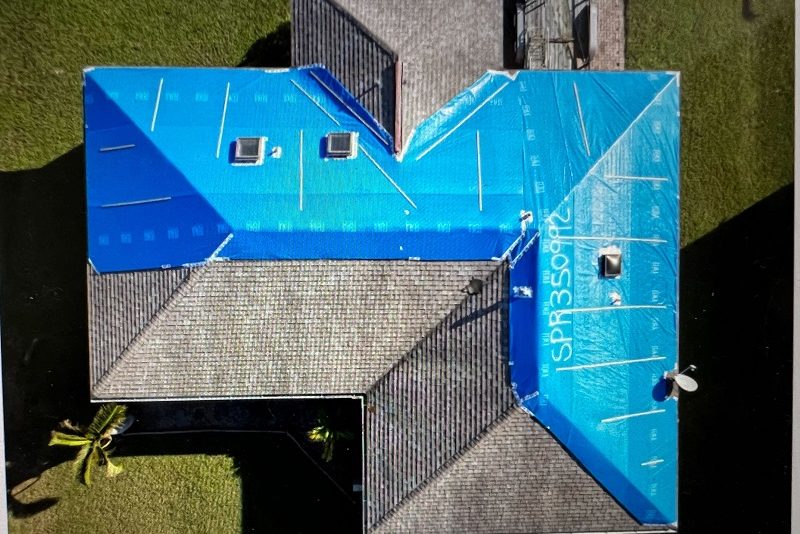 Defending Your Home
is Our Mission