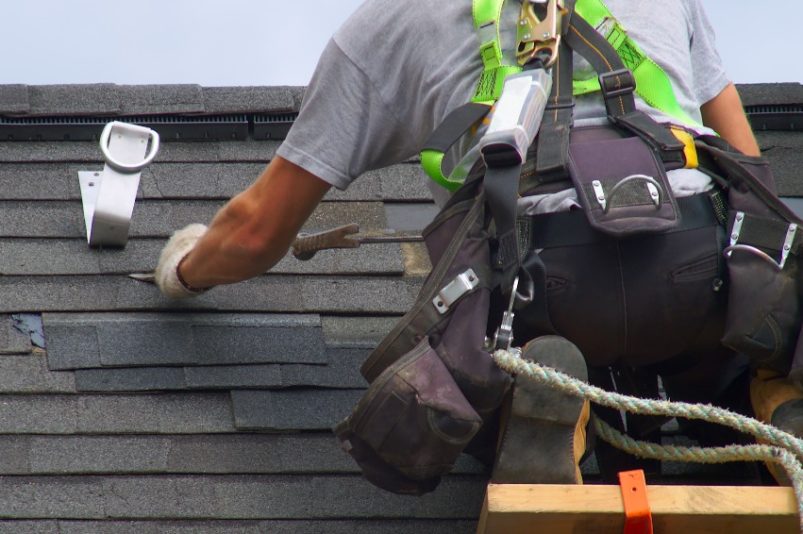 It's time to get a new roof, and you're thinking about what type you want. If you decide to go with asphalt shingles, the most popular roofing option in the U.S., you still have a few more decisions to make. Besides style and color, you should consider the shingle brand to get the best results and value. 
All of the common shingle brands manufacture high-quality products. However, they may vary when it comes to the style, colors, variety, warranty options and cost. 
Learn more about some of the most common shingle brands so that you can make the best selection for your next roofing project.
Owens Corning
Owens Corning is one of the leading shingle brands. The company has been in business since 1935 and has consistently been a Fortune 500 company since the list's 1955 launch. 
But even though Owens Corning has a long history, it isn't stuck in the past. This shingle brand has been recognized for its sustainable practices. The company is innovative and focused on creating a sustainable future by enhancing its positive impact on the environment and the community. 
The company offers a wide range of options, including:
Supreme shingles – Traditional asphalt shingles

Trudefinition Duration and Duration Designer shingles – Enhanced dimension with additional colors for more variety

Oakridge and Trudefinition Oakridge – Architectural shingles with the added option of bold color contrasts

Berkshire – Architectural shingles with larger tabs and shadow lines that resemble slate
As for the quality, Owens Corning shingles feature SureNail technology. Each shingle has a fabric strip in the nailing area to prevent it from tearing or separating. This provides exceptional grip and wind resistance.
When you have a complete roofing system installed by a professional contractor like us, you'll get a warranty of up to 50 years or the life of the roofing materials. This is one of the best options if you're looking for architectural shingles.
CertainTeed
CertainTeed makes products for commercial and residential roofing, as well as interior and architectural solutions, such as drywall, ceiling products and insulation. 
There are three types of starter shingles, which offer value-based solutions for any homeowner. The luxury shingle, which is known as the Landmark series, looks like cedar shakes but features the affordability and low maintenance of asphalt. It also comes in a wide variety of colors to suit any home style and color.
The company claims to offer the widest range of styles and colors for any residential roof. The company continually performs research to make its materials even more innovative, safer and more comfortable. Some of the state-of-the-art options offered by CertainTeed include ClimateFlex, Solaris Cool Roof, StreakFighter, NailTrak, QuadraBond and CertaSeal technology.
CertainTeed's shingles provide such advanced performance that they're also supported by a robust warranty program. When you choose architectural or luxury shingles for your entire roof system, you are covered by a non-prorated warranty that lasts 50 years or the life of the shingles. It can be transferred one time, which is a boon to the buyer if you sell your home. 
This might be the way to go if you're looking for solar options or extremely advanced technology. But if you're sticking with traditional shingles, you might want to consider Owens Corning instead, which may be a better value for your budget.
Atlas
Atlas Roofing Corporation offers shingles, underlayment, ventilation and complete roofing systems. This company shines when it comes to architectural shingles. 
The ProLam line of shingles offers added dimension in quality laminates and features popular colors. But if you're looking for more protection, choose from one of the other series, which feature a Scotchgard coating for protection against the elements. 
Most of the high-end shingles offered by this brand have a lifetime limited warranty, which guarantees that they won't develop streaks over time. The Legend 3-tab shingles come with a 40-year warranty, which is among the longest for traditional asphalt shingles. Besides covering the material costs if there is a warranty issue, Atlas also covers the cost of labor.
You don't have to worry about shingles becoming brittle in the sun or developing algae in humid weather. The proprietary materials contain compounds such as copper, which fight organic growth and protect your roof in any climate. 
IKO Industries
IKO is a Canadian company that's known for offering high-quality shingles at an affordable price.The Nordic line is the company's top-performing shingle style. These laminate shingles are strengthened with IKO ArmourZone, which provides a reinforced area through which the nails penetrate to provide sturdy connections that are resistant to wind and water. In fact, these shingles are warrantied to withstand winds of up to 130 miles per hour. 
Another option in the performance shingle category is the Dynasty shingle, which has a slightly lower impact resistance rating than the Nordic line. Dynasty shingles are larger than other brands, offering unique curb appeal.
IKO also offers an architectural shingle in its Cambridge line. These shingles have a heavier mat than most as well as a larger size.
You can also opt for IKO's traditional 3-tab shingles if you're looking for a more basic option. These are so durable because they're fortified with a fiberglass layer and contain algae-resistant granules for a sharp look over time.
The downside to this brand is that it's not available in all markets. Moreover, the warranty may be more limited than other common shingle brands for roofs.
GAF
GAF offers some of the most popular shingles in the U.S. According to the company's website, more residential and commercial buildings in the U.S. are covered by a GAF roof than any of the other common shingle brands for roofs. While the company doesn't offer the same variety of options that some of the other manufacturers do, it makes up for the limited selection with a reliable architectural shingle. 
Actually, GAF is responsible for several innovations in the roofing industry. The company refined the process of attaching colored granules to the asphalt, a process that you see on a broad range of asphalt shingles today. 
One of the most interesting tidbits about GAF is that the company became a top provider of cameras and film in the 1970s and 1980s. The company even produced the nostalgic viewfinder toy.
But in 1991, GAF came up with new, high-definition shingles, which are known as architectural shingles today. A proprietary method was used to create shadows that define the tiles and create a dimensional look. 
If you want more than a 3-tab or architectural shingle, you can choose from the designer lines, which look more like slate but are still made of easy-to-maintain asphalt. However, GAF offers fewer color options for this style compared to other brands.
GAF also offers a variety of warranty options to protect your purchase. The warranty is competitive with other brands and includes 50 years or lifetime protection if you have a full roof system installed by a certified contractor.
Which is the Best Common Shingle Brand for Roofs?
All of these brands offer superb protection when they're installed correctly. Look for a licensed roofer that has experience with the particular brands that they offer. You'll get the best results when you choose a reputable roofing company, regardless of the shingles you choose.