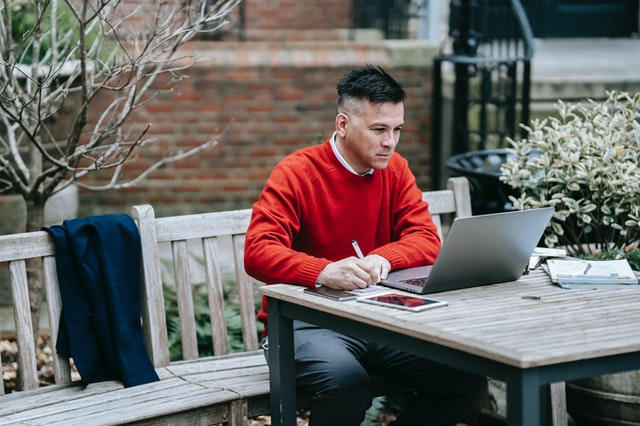 When it comes to any structural element of your home, it's important to use qualified professionals. Whether you need emergency roof repairs or you're making some extensive upgrades, you want to make sure you're getting the best possible expert for the job. However, it's not just their claimed years of experience you should pay attention to here.
Before you engage any contractor to perform work on your roof, you have to make sure they are properly licensed and insured. These are key components of confirming they are of a professional standard and that their operation is above board. It's not uncommon for people to make decisions based largely on their budget, but you certainly don't want to trust your roof to unlicensed or underinsured contractors just to save a little money in the short-term.
Let's take a look at how to find out if a roofing company is licensed and insured.
Why is Licensing and Insurance Important?
So, why should you make certain your roofer is properly licensed and insured in the first place? While standards for licensing can vary, it's usually a good sign that your roofing contractor meets strict guidelines. In some areas, your contractor will need to be able to prove a certain level of competence in their profession. 
The focus during licensing assessments isn't just surrounding technical skills, either. It's also geared toward making certain contractors demonstrate ethical practices throughout their interactions. As such, the presence of a license tends to be good shorthand to establish that you're dealing with a legitimate professional. You're also generally less likely to find you're getting charged for elements you shouldn't be or going to find issues due to poor workmanship in the future. Not to mention that work from licensed roofers tends to meet better standards of safety. 
Alongside licensing, a good level of insurance can be a sign of a responsible professional. This is important because it provides you and your family with protection should anything go wrong. If anybody gets injured on your property as a result of the contractors' work, the insurance will cover the worker's comp and lawsuits involved. Why should you care about this? Well, if your contractor is uninsured, if someone is injured on your property, these costs can wound up being passed onto you. 
Similarly, if they damage any other part of your property in the course of their work, their insurance will take care of repairs. Other forms of insurance and surety bonds can help ensure you can make a claim if your roofing contractor goes out of business before all the agreed work is complete. 
Above all else, the presence of licensing and insurance gives you peace of mind in knowing you have a professional in charge and they are covered should anything go awry. 
Texas Regulations
As with so many professions, the licensing and insurance requirements for roofing contractors vary state-by-state. In Texas, there are no strict state-wide mandates that require a roofing contractor or company to be either licensed or insured. Many Texans are proud of the more autonomous approach the state affords businesses. However, this can certainly complicate matters when it comes to making sure your roofing contractor meets certain standards. 
That's not to say there is a complete lack of regulation involved. Indeed, many roofers recognize the need for a third party professional organization to assure consumers that they're going to receive a safe and high-quality standard of work. As such, many choose to gain voluntary licensing through the Roofing Contractors Association of Texas (RCAF). Though this is not mandatory, the association's membership requirements are no less stringent than those required in other states. These include proof of insurance and bonding, good standing with the Better Business Bureau, and a pss of 70% or higher on a roofing business and skills exam.
Use Online Search Tools
With the growth of the online landscape, it is becoming easier to ascertain whether your roofing contractor is sufficiently licensed and insured. Unfortunately, the lack of licensing requirements in Texas means you can't usually just search your city's business registration database, as if possible in some other states. However,  you can still narrow your search for a qualified roofer using online means. 
If you haven't found a roofer yet, you can simply begin by a general search engine query for licensed and insured roofing contractors in your area. This can help give you some options to dig a little deeper into. Head to their website to check whether they have details of their current licensing and insurance somewhere on their pages. Many licensed contractors will display the certification logo for any memberships they have gained prominently on their homepage to make sure you can see they're a licensed professional.
 However, it's not wise to simply trust that someone is claiming they are sufficiently licensed. The Roofing Contractors Association of Texas keeps a database of all contractors currently licensed by their organization. You can either search for your target organization on their website or you can perform a general search for members in your geographical area.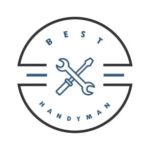 Unfortunately, you won't be able to perform online searches on whether your chosen contractor is up-to-date with their insurance. This information is usually considered private and no insurance company will provide you with means to search who has coverage online. However, if they are appearing on the RCAT website as current licensed members, this is a good indication that they are insured. Residential contractors must have a minimum of $300,000 liability insurance, while commercial contractors must have at least $500,000. This is never a guarantee that cover hasn't lapsed since their latest licensing application, but it's a fair indication to begin with.
Ask Them Directly 
In some cases, a simple online search isn't enough to make certain your roofer has the standard of licensing and insurance is at the level you need to feel comfortable working with them. It's a good starting point, but once you've narrowed down your options, you should reach out to your chosen company or companies directly. Politely ask them to provide you with details of the organizations they're licensed with and the level of insurance they have. 
Your request could include: 
Copies of licensing documents or certificates either for the company or individual contractors. This can show when they were licensed; RCAF membership must be renewed annually. 

Copies of insurance certificates. Make sure you check the insurance period and the level of coverage that has been provided, particularly for liability and workers compensation. These may be two separate insurances. 
Don't feel awkward about asking for documents as proof of licensing and insurance. Any professional roofer wants you to feel comfortable working with them. Providing you with proof is a good way to demonstrate that they are a skilled and responsible professional. It doesn't demonstrate a lack of trust on your part. Rather, it shows that you are keen to take your own responsibilities seriously, that you appreciate their professionalism, and want to start your relationship off on a solid footing. 
Wrapping Up
A roofer that is licensed and insured is a good sign that you're going to get high-quality work. It can also show that practices are ethical and that any accidents or mistakes will be covered. Unfortunately, Texas' lack of mandatory licensing or insurance for roofers means you're not always guaranteed that all contractors will meet the best standards. Take the time to perform online searches for roofers who have chosen to be members of licensing organizations in the state. Don't be afraid to reach out to businesses and ask for proof of professional memberships and insurance. It can mean a little extra work, but it helps to ascertain you and your home get the best possible care.